Keep Atlanta Beautiful, Inc. is composed of an all-volunteer board of directors and an advisory board of interested citizens. Our non-profit organization partners with city and county governments, private industry, and local community groups to make Atlanta one of the most beautiful cities.
Together with City of Atlanta communities, we provide solutions for recycling, litter, graffiti, and public spaces that are depressed, inactive, or unused. These beautification investments foster pride and build social, economic, and environmental capital.
Keep Atlanta Beautiful, Inc. is a 501(c)(3), non-profit organization.
SERVICES


To further advance waste reduction and to improve the environment, we provide recycling solutions for communities that ensure all materials collected are renewed, reused, or recycled and will not end up in a community landfill.
Keep Atlanta Beautiful, Inc. has a community recycling location that provides paper shredding and recycling for electronics, Styrofoam, paint, textiles, metals, food-grade glass, and books.


Litter and graffiti have a major negative impact on property values and standards of living in neighborhoods.
To help solve the litter problems, we provide free cleanup supplies to those wanting to improve their neighborhoods. We partner with the Department of Public Works to order, install, and maintain trash cans purchased by the communities.
To address graffiti problems, we provide free recycled paint to the City and neighborhoods for graffiti paint-overs in public spaces.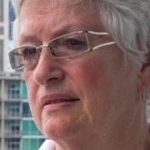 Peggy Denby
Executive Director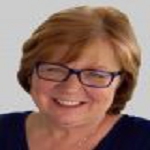 Patsy Jordan
Communication Specialist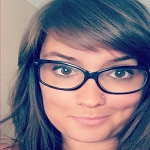 Andrea Zvikas
Recycling Site Manager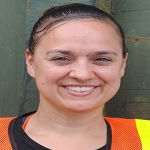 Patsy Niven
Recycling Site Attendant
BOARD OF DIRECTORS
Brent Brown: Chairman
Served as Finance Chair for the Stone Mountain Memorial Association (SMMA), a State of Georgia authority which is responsible for Georgia's Stone Mountain Park – Georgia's most popular attraction. Stone Mountain Park is self-supporting and receives no tax dollars. Brent lives in Buckhead.
Corliss Claire: Vice-Chair
Served as chair of the Fulton County Board of Code Enforcement and co-chairs the Adams Park Foundation, which developed Trees Alive, a Georgia Urban Forest Council award-winning program to bring awareness to the need for education and collective focus on the impact of invasive plants on Atlanta trees. Corliss lives in Adams Park.
Catherine Chase: Treasurer
A board member for the Historic Fourth Ward Park Conservancy and chairs the Safety Committee. In 2015 was honored with the Volunteer of the Year Nominee Award from the Midtown Atlanta Rotary Club for her service to Park Pride. Catherine lives between the Old Fourth Ward and San Francisco Bay Area.
John Wolfinger: Recycling Chair
Founded the Virginia-Highland's neighborhood watch system (VaHi Safety Team), the largest and oldest watch group in the city. In 2013 the Atlanta Police Department named him Citizen of the Year. John lives in Virginia-Highland.
Jeffery Childers: Community Liaison
Past President of the Kirkwood Neighbors' Organization. Jeffery's passion for a litter free Atlanta caught the eye of Councilperson Mary Norwood., who appointed him to Keep Atlanta Beautiful Board. Jeffrey lives in Kirkwood.