Recycle
Location, directions, and information

COMMUNITY RECYCLING
Keep Atlanta Beautiful, Inc. hosts a recycling event each month that serves Atlanta and surrounding areas (no residency restrictions apply). Most items are free to drop off. Fees apply on some items. Please see below for details and guidelines for accepted and unaccepted items.
Volunteer at Our Recycling Events
We often need volunteers at our monthly recycling events, and we're inviting you to get involved! As a volunteer at our Buckhead event, you will greet cars and direct them to each station based on the recyclables they bring. Click here to sign up now!
RECYCLING TOTALS
We're often asked the amount of materials our patrons and recycling partners save from landfills.  Click here to see our recycling totals by category.
BUCKHEAD RECYCLING
1st Saturday Each Month
10:00 a.m. - 3:00 p.m.
Second-Ponce de Leon Baptist Church
2715 Peachtree Road NE
Atlanta, GA 30305
(Corner East Wesley and Bolling Roads)
PRINTABLE RESOURCES
Recycling Event Flyer
Recycling FAQs
---
Recycling Partners and Details
The following vendors are for-profit companies. Recyclables received by them are not tax deductible.
ELECTRONICS
Ecyclers USA collects electronics which are processed, reused or broken down at the Ecyclers USA warehouse in Knoxville, TN. Any remaining e-scrap is passed to R-2 certified partners for responsible recycling.
Click here for a list of accepted and not accepted e-waste items at our recycling event.
---
SECURE PAPER SHREDDING

Global Document Shredding is a member of the National Association for Information Destruction. All documents are securely shredded off-site and will be 100% recycled. No plastic, cardboard, large binders or metal clips.
Fees (credit and debit cards only)
.20 per pound, with a $3.00 minimum per customer (receipts and Certificate of Destruction emailed) 
---
STYROFOAM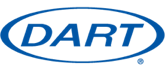 Post-consumer polystyrene foam recycling is courtesy of DART Container Corporation. Residents are asked to follow these guidelines before bringing their foam for recycling:
Foam must have the 6 symbol on it • Rinse and separate food service containers from other foam  • NO straws, lids, tape or stickers • NO foam peanuts or insulation material
Free Service
---
LATEX PAINT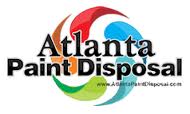 Paint must be in the original, clearly labelled, non-leaking container, and cannot be mixed with anything, including other paint. Please no oil or alkyd paints. Atlanta Paint Disposal (APD) donates paint to KAtlB for graffiti paint overs by numerous city departments.
Fees (cash, credit, debit cards)
1 gal can $3.00 • 1 qt can $1.50 • 1 pt can $1.00 • 5 gal bucket $15.00
---
GLASS
Ecyclers USA collects clean, food-grade glass containers, jars, and bottles brought to our Community Recycling event and takes them to Strategic Materials for recycling or reuse.
NOT Accepted
Mirrors, plate glass, crystal, bulbs, windows, etc.
Free Service
---
METALS
Ecyclers USA collects metals at our recycling event*, including steel, aluminum, copper, brass, cans, stainless steel, and appliances (washers, dryers, stoves, microwaves, refrigerators).
Click here for a list of accepted and prohibited metals at our recycling events.
*Metals are picked up at the Ecyclers warehouse by PSC Metals and recycled.
Free Service
---
TEXTILES

USAgain is a green enterprise that works to reduce the textile waste going into landfills by making clothes and shoes recycling convenient.
Accepted items
Clothing and shoes of all styles and sizes • household textiles (drapes, towels, bedding, etc) • accessories (purses, hats, belts, etc.)
Please place all recyclables in tied bags. No carpet or commercial fabric scraps.
Free Service
---
Books
Used books collected by Recycling Management Resources are transported to its plant to be shredded and used to make brown paper products, news material, etc.
Free Service
---
Items Not Accepted
We do not accept co-mingled single-stream materials at our monthly recycling event. This includes plastics, loose paper and cardboard.
Electronics
Metals
Glass - Not Accepted: Mirrors, plate glass, crystal, bulbs, windows, etc.
For information and questions regarding items not accepted at our recycling event, please visit Earth911.com.